Carleton Community High School Executive School Governors Introductions
David Wilkin (Chair)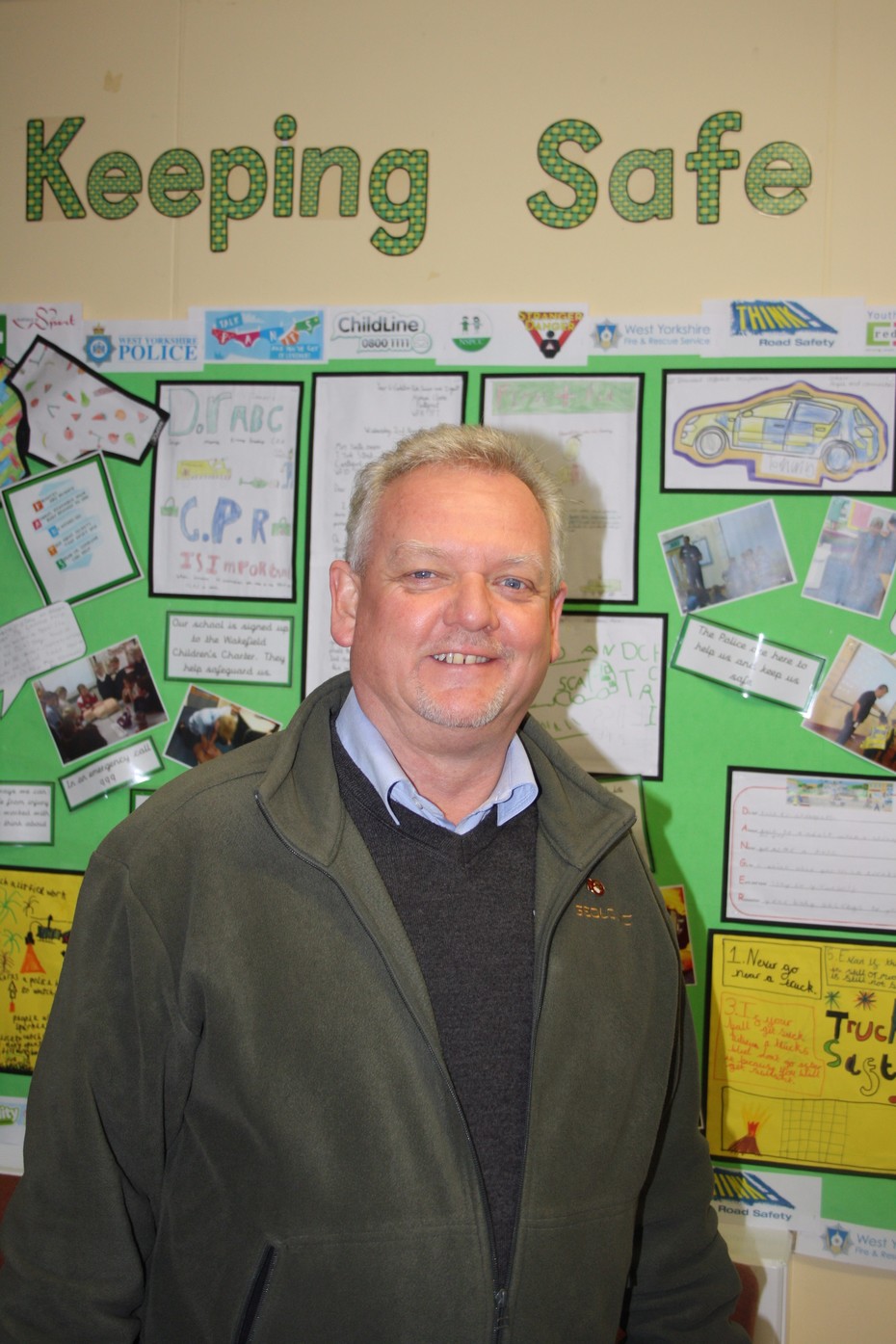 I have lived in the area for over 20 years and as a business leader am passionate about the education of young people and how this is linked to our future society. My daughter went through the education system in Pontefract and my grandchildren are currently in the system. My values are most definitely aligned to providing all children in Pontefract with the opportunity to access outstanding education.
I am currently a Non Executive Chair of Real Life Options a company limited by guarantee with Charitable status. Real Life Options operate in social care sector from multiple sites throughout UK supporting around 800 people with learning disabilities and turning over £45M and with around 1,800 staff. Prior to this I was a Sales Director with Board responsibility at Melett a manufacturing SME in international automotive aftermarket £25M turnover and around 200 staff worldwide, operating from bases in USA, China, Poland, Mexico, board responsibility for developing driving and delivering on worldwide company sales & marketing strategy.
I am the Vice Chair of Trustees for Pontefract Academies Trust, also sitting on its Finance and General Purposes Committee
I have been the Chair of the School Governance Committee for Carleton Park J&I since it joined the Trust. During this time the school has moved from an Ofsted judgement of Requires Improvement to a secure Good.
John Gough
My background is as a chartered quantity surveyor. My most recent role was as a chairman of the LIFT Board for Barnsley PCT. This board was responsible for ensuring joined up services in new, bespoke facilities in local communities, working with the NHS, Local Authorities and private sector developers. Between 1985 and 1999 I worked for Barnsley MBC as a contracts manager. This role involved significant quality improvement responsibilities for the Local Authority. I had key responsibilities for corporate procurement, best value processes and transfer of council services to third party charitable trusts.
In my role at Barnsley MBC, I led and managed significant change in social services following an adverse inspection report. For example, a full restructure of senior management, the development and implementation of a quality improvement plan endorsed by social services inspectorate. The department was ultimately graded 'outstanding'. As part of this role I reported both to elected members and to the inspectorate.
I am the former Chair of the corporation of New College Pontefract. Graded outstanding in all areas of the Ofsted common inspection framework in 2014. I have been involved with the corporation since 1993.
I am also a Member of the recently formed NewCollaborative Learning Trust a family of 16-19 colleges located in areas of historical and persistent underachievement across Yorkshire and the Humber.
I am Chairman and Trustee of the Kings Foundation, as a nominee from the Duchy of Lancaster. The foundation provides financial assistance to students in Pontefract, with a focus on raising aspiration for disadvantaged young people.
I am a Member and Trustee of Pontefract Academies Trust and Chair of its Audit and Risk Committee. I am also currently serving on the School Governance Committees for De Lacy Primary School and Carleton Park J&I School.
Julie Craig
As someone who was born and bred in the district, and who has achieved social mobilty through being actively supported and encouraged by my parents to take advantage of great educational opportunities, I have sought to not only make education my career but also my hobby. I have served as a governor in primary, middle and secondary schools since the 1990's. During my time in Pontefract, I have been passionate about providing the best educational opportunities and securing continuously improving outcomes for children and young people of our area, being a key advocate to champion the initial creation of the Pontefract Academies Trust and continuing to secure the vision and stategy to drive it's development since that time.
I am currently employed as CEO/Executive Headteacher of the Pontefract Academies Trust, having been Headteacher at The King's School from September 2000- August 2014. I previously worked in Senior Leadership roles locally at Hemsworth High School and further afield at Medina High School on the Isle of Wight. I held other teaching and leadership posts at Hemsworth and at Normanton Freeston High Schools.
I have a degree in Economics and hold a Post Graduate Certificate of Education. I have undertaken relevant educational leadership and management training culminating in the National Professional Qualification for Headteachers, Leadership Programme for Serving Headteachers, and Executive Headteacher System Leadership Programme. The school that I led, achieved consistently Good ratings in Ofsted inspections in 2005,2007,2010 with some areas rated as outstanding. Ofsted inspections carried out in the Trust's 6 primary schools have recorded significant improvements, with all schools now being judged Good.
Previous governance roles were undertaken in the Normanton and Altofts area and also on the Isle of Wight. As the Headteacher at King's for many years I was an ex-officio governor. On becoming a Trust and sponsoring 2 primary schools in the area, I have served as a Governor on their governing bodies for the last 4 years - both schools moved from being judged as requiring Special Measures to a 'Good' rating within two years. I have served as a director of Wakefield Theatre in the past and am currently a parish councillor.