The Pontefract Academies Trust provides children in the Pontefract area outstanding life opportunities academically, socially, culturally and on the sports field. In 2022 both Carleton High School and The King's School boasted GCSE results that placed the students in the top 15% nationally in terms of progress. This holiday teenagers from both schools experienced lifechanging opportunities in New York, Italy and Switzerland that extended beyond the curriculum to create memories and life skills that will last a lifetime.
Shaheen Shariff, Headteacher, Carleton High School noted "School trips are special; they create lifelong memories for students and staff, there is always a special bond that those on the trip share. Our school trips are essential in developing well-rounded young people. By experiencing new environments, cultures and challenges, our students learn to adapt, communicate and become aware of the wider world. These invaluable life skills cannot be taught solely through textbooks, but rather through the rich and diverse experiences that school trips offer. Trips open up minds and hearts to other ways of living, they have lifechanging impacts on our students."
In Switzerland Science lessons were given greater depth for the Year 10 students from The Kings School who had the opportunity to visit the Large Hadron Collider (LHC) at CERN which is the world's largest and most powerful particle accelerator, explored the Swiss Plasma Centre which is looking at ways of making clean energy and even got to walk around Einstein's House. Earlier this year, during February half term, students from The King's School were physically challenged skiing on the slopes of Andorra.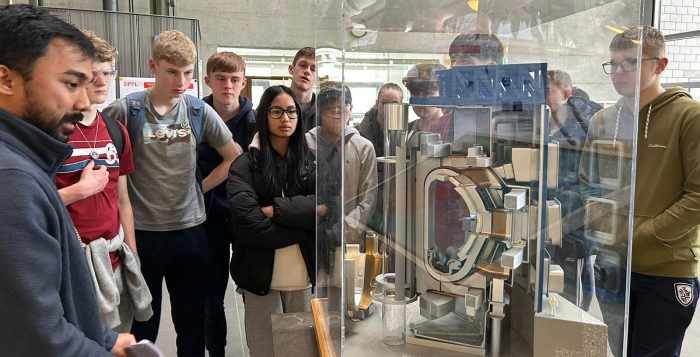 Year 8 and 9 Students from Carleton High School have had the opportunity to explore the Amalfi Coast including Pompeii, Vesuvius and the island of Capri. In Vesuvius National Park the students scaled the volcano to get an up-close perspective of the crater and panoramic views of the Bay of Naples. They walked through historic scenic villages where they watched Palm Sunday celebrations and got their hands dirty making authentic Italian pizza.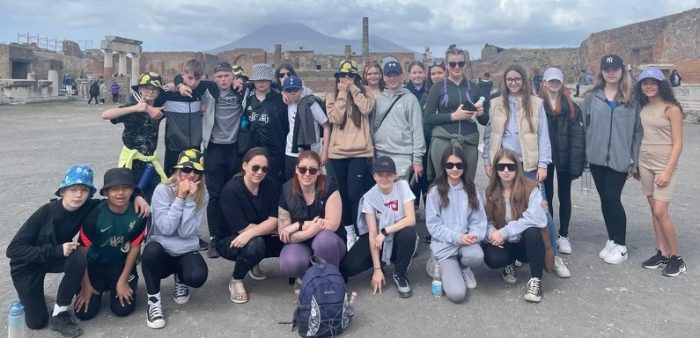 In contrast over in New York, Carleton High's Year 10 were immersed in modern culture taking in the awesome New York skyline, enjoying a show on Broadway and experiencing the thought provoking 9/11 Memorial. Which was an important opportunity for students to learn about a significant foreign event in modern history and to reflect on the impact that it had on their lives and the world.
Cultural exchange and understanding are a huge part of school trips abroad. In both Switzerland and New York students revealed a little bit of themselves as they took to public pianos to play a few pieces of music- sharing some of the culture and learning they had gained at school with the rest of the world.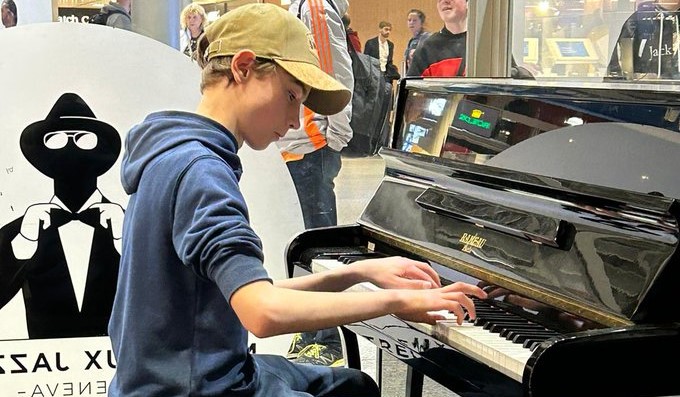 Dominic Pinto, Headteacher, The King's School "I am delighted that the programme of trips and visits is now back in full swing at The King's School. We are proud of our students and the opportunities we can give them, and we have all felt a sense of frustration not being able to run international trips during the pandemic. It has been fantastic to speak with the students over the last few weeks about their experiences on the ski trip in Andorra and I look forward to doing the same with those who visited Cern in Switzerland this week. Academic qualifications are only one part of a well-rounded education, and we look forward to continuing to provide great opportunities for students to build their cultural capital and have experiences that will last for a lifetime."
Notes to Editors
Pontefract Academies Trust is a group of two High Schools and six Primary Schools (Carleton High School, The King's School, Carleton Park Junior & Infant School, De Lacy Pontefract Primary School, Halfpenny Lane Junior, Infant & Nursery School, Larks Hill Junior & Infant School, Orchard Head Junior, Infant & Nursery School, The Rookeries Carleton Junior, Infant & Nursery School). https://patrust.org.uk/
2. All the Primary Schools are in the top 5% nationally for pupil progression while both High Schools are in the top 15% for progress.
Itineraries:
New York :
Day One – Evening sight-seeing in Times Square
Day Two – Intrepid, Dallas BBQ meal and watching Chicago on Broadway
Day Three – Battery park, statue of liberty, Ellis island, 9/11 memorial, Rockefeller building – NYC skyline
Day Four – Shopping and central park, Empire State building
Italy:
Day One – Herculaneum Archaeological Site
Day Two – Pompeii, Vesuvius National Park (walk to crater and exploring)
Day Three – Capri (guided walk, Marina Grande Beach), Sorrento
Day Four – Fondo Galatea Farm (farm tour and pizza making), Amalfi coast drive, Ravello
Switzerland:
Day One- The Swiss Plasma Center
Day Two- Berne (Einstein House and Exploration)
Day Three- CERN, Bowling Balexert
Day Four- Lake Geneva Cruise, History of Science Museum
For additional information and images please contact Anita O'Donovan, Communications and Marketing Manager, Pontefract Academies Trust AODonovan@patrust.org.uk or 01977 232146